We are PhotoQueed Cool Photography.
Originated from a common interest in Photography, Erfin & Dianse decided to take every photography oder opportunity and came out with the name "PHOTOQUEED"
We do prewedding, wedding, family, kids, corporate  & other photography assignment in our Cool way.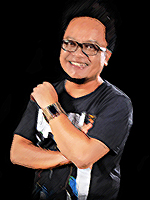 Along with time & wider experiences, PHOTOQUEED is no longer only Erfin & Dianseh, Mr. Aris a.k.a the Cool art director and more Cool talented people are joining in as a great Cool Photographer & Cool Creative team to create much more Cool awesome product.
For more information about our cool product please contact us:
Telp / whatsapp: +62 8963 5615473
Telp / whatsapp: +62 8180 8054454
Email : [email protected]